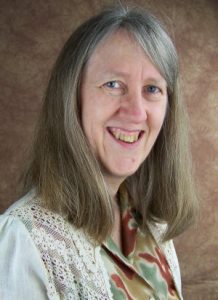 Netting has been part of my life for as long as I can remember. On the dining room table and wooden sideboard were net doilies made by my grandmother. I remember removing the doilies (and playing with them by stretching the netting into different shapes) when dusting the furniture. I was fascinated with the flexibility of netting, the way it stretched.
As I grew older and wanted my own spending money, my father suggested I learn the skill of netting from his mother. Once I could make a doily that looked as nice as hers, he and my mother would purchase the doilies from me to use for wedding presents. I was fortunate; my father had found the right carrot to dangle in front of me. At that time in my life, money meant more to me than learning a skill from my grandmother. Now, years later, I am so glad I agreed to learn to net.
Grandmother's Instructions
Grandmother had no written instructions. She had learned to net from her Swedish mother. She taught me by example and showed me how to read the patterns and instructions from actual doilies. Sometimes, she would make a doily for me to show me how to do a new stitch. Occasionally, she would give me a doily to duplicate. To make a copy of a doily that Grandmother had made but not given me, I had to be creative. I learned to pull out my mesh sticks and decide which size she had used and what she had done in each row. Over time I developed a method of writing down instructions so I could duplicate her doilies without having them right with me.
Grandmother lived in Salt Lake City, Utah, at least an hour away from where we lived in Provo, so visits to her were infrequent. Over the course of a couple of years I learned how to net and how to undo my mistakes. Much of the time I was learning on my own, hiding in the basement surrounded by drying diapers so no one could find me and put me to work.
Learning and Creating On My Own
I began experimenting with the patterns my grandmother had designed. I added stitches and changed edges, centers, and stitches, thereby creating new doilies.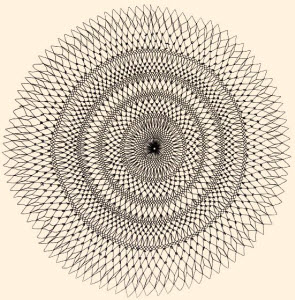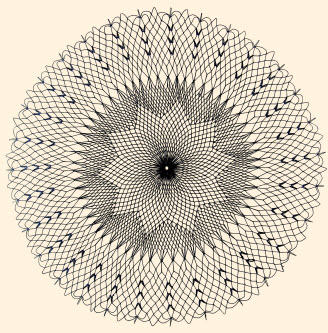 Gradually I learned how to create doilies without depending on her work. My typewriter became my trusted assistant as I typed the instructions to my latest doily instructions.
While attending college at Brigham Young University, I received an assignment to write a description of a process. I chose netting. To my delight, I got an A on the paper. Over the years, I refined those directions as I taught small groups and individuals how to net.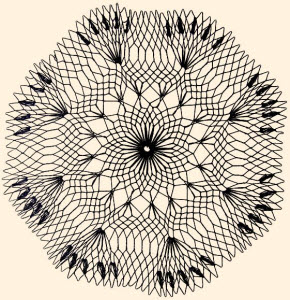 Some of the first things I typed into our first computer were my netting directions and doily patterns. As the internet became available, my middle daughter created a netting website for an assignment in her high school web design class and then turned it over to me since I was the netting expert. Knots Indeed allowed me to share the art of netting with people worldwide who wanted to learn about this unique craft.
Visitors to my site loved the look of netting but, since many of them did not use doilies, they saw no practical use for netting. My oldest son suggested I try designing net items other than doilies. I started branching out by making hairnets and snoods, followed by Christmas ornaments; then advanced to shopping bags, and shawls. Most recently, that son helped me design the net Klein-bottle bag.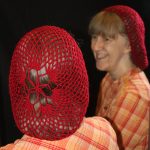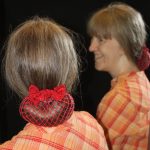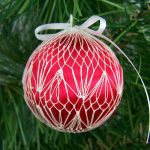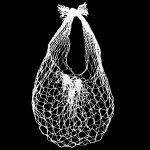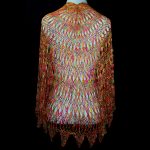 Other enjoyable activities
In case you wondered, I have been involved in activities other than netting. As the oldest of 12 children, I hung more diapers and washed more baby bottles before I was married than most mothers ever see. My husband and I have 7 children whose birth years range from 1972 to 1994 (2 children born in the 70's, 3 born in the 80's, and 2 born in the 90's).
In addition to family, church, and netting, I've also made time for reading, writing, genealogy, and crafts such as knitting, crocheting, embroidery, quilting, and sewing. I am a member of International Guild of Knot Tyers, International Organization of Lace, Inc., and New England Lace Group. Besides living in several communities in Utah, I have lived in Truth or Consequences, New Mexico; St. Anthony, Idaho; and Springfield, Massachusetts.
I want to help the ancient art of netting become as well-known as knitting or crocheting. I'm looking forward to the time when I am netting something in public and people come up to me asking, "What are you netting?" instead of "What are you doing?"